One year ago I started a membership program called The BodyMind and it is now moving into its second year and we are truly excited about what's on the horizon.
The BodyMind is a program where I teach anatomy, yoga, walking, therapeutics and more online so you can participate from the comfort of your home. You can "get the community without the commute" to quote one of the participants.
What I have tapped into with this community is a group of like-minded individuals who are focused on learning more about their body's to help both themselves and other age well in a world that is forever putting up roadblocks to optimal health.
My first question for so many of the students and clients that work with is, "What's your plan?"
What's your plan for aging, for healing, for learning?
And if you are interested in diving deeper into the mysteries of the body, again and healing, The BodyMind should be your go-to resource.
In year two of The BodyMind we many great programs coming your way.
Every month of The BodyMind features live yoga classes, an anatomy lesson and a therapeutics workshop. And most months include a guest teacher offering perspectives on different practices and techniques. Here are a few of the upcoming offerings:
Sunday March 18th 9:00 AM - 12:00 PM EST
Psoas Release Party!
*
April 9th 10:00 AM - 1:00 PM EST
What's in The Bowl of the Pelvis?
*
April 16th 1 - 3:00 PM EST
Guest Speaker: Allison Linamen, on Feldenkrais
*
Sunday April 22nd 10 AM - 1:00 PM EST
Therapeutics for The Hips & Pelvis
*
Monday May 7th 1 - 2:00 PM EST
Guest Speaker: Sarah Bell, The Voice of Yoga
*
Monday May 14th 1 - 3:00 PM EST
The Core
*
Sunday May 20th 10 AM - 1:00 PM EST
Therapeutics for the Shoulder
Healing, aging and moving well are just three of my passions that I share extensively with The BodyMind community. If you share these passions The BodyMind is a great forum for going deeper.
And you can read a few testimonials below: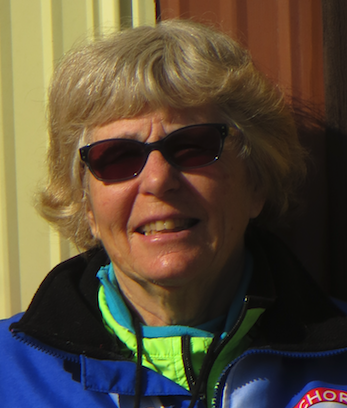 I came across the BodyMind webinar while recovering from back surgery and because walking was the only activity I was allowed to do, I signed on and was immediately smitten with Jonathan FitzGordon's style of presentation, open-mindedness to both anecdotal and scientific data, diagrams of anatomy not usually found in anatomy books, or Yoga books, both current and past. I have included into my yoga therapy routine exercises presented in these webinars workshops and have participated in the yoga classes offered, mostly for Jonathan's sharp critique to keep me from overextending myself during my recovery.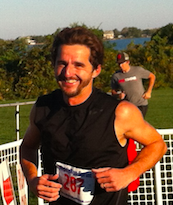 The BodyMind's anatomy and therapeutics workshops have enabled me to guide my yoga students into poses without throwing their entire body out of alignment all the while modifying appropriately for injuries they might be suffering from. Exploring other forms of bodywork in the BodyMind has also led me to incorporate exercises that are not specific to yoga into my classes to build a stronger muscular foundation for my students. Thanks to the BodyMind program and Jonathan sharing his vast knowledge of anatomy, movement, therapeutics and yoga, I feel that I am able to better serve all of my students, be they accomplished yogis, people looking for relief from chronic pain, or novices looking to begin an exercise plan.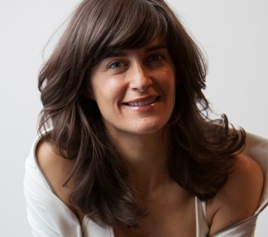 With his creative, articulate voice and vision, Jonathan helped me refine the way I hold my body in the most daily environments to relieve years of low-grade chronic pain. His work with posture re-patterning is both utterly revolutionary and logically accessible. For teachers and healers, Jonathan's work will shift how you see, how you stand, and how you speak in your own work and teaching.