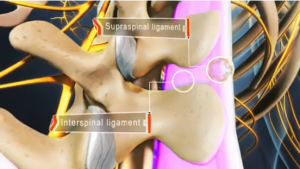 The week started off with me writing about an old injury that I will get back to next week. I have been wanting to share my injury history with the blog, probably to celebrate the power of healing as fifty-one years into this short life, I am fairly sound of body and mind.
But for today I am going to link to a pretty great video about ankylosing spondylitis, a condition of the spine that is a type of arthritis that can affect the entire spine.
Last year I wrote about ankylosing spondylitis, and while I think that was a fairly good rundown, the video in the link above is particularly informative.
So without further ado, enjoy the video…
***