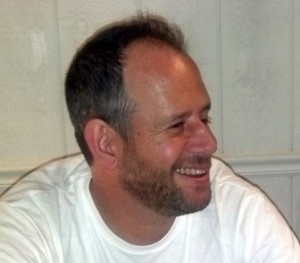 Technically the Be Your Own Healer telesummit has ended. Fifteen interviews in fifteen days with some amazing healers and health care practitioners excited and inspired me completely. I feel very lucky to have undertaken this project. The conversations were consistently stimulating and eye opening.
And they will be avialable to anyone who wants to listen to them for a good long while.
There are so many people out there with an eye towards healthier lifestyle choices and they are cultivating the tools that we all need to employ to create the ultimate lives that we all want to live.
There is one more recording though: Me. Today you can register to receive a podcast/monologue of my story and what led me to the work I am doing at the moment and why.
I never had a plan for my life. As a little kid I wanted to be a write and a filmmaker but never truly put in the work to make those dreams happen. I came to yoga in my thirties and starting helping people with pain issues in my forties.
And here I am in my fifties having figured out what I think are some simple techniques to help people with issues that sometimes bedevil them for years. Getting out of pain and improving the quality of your life is not nearly as hard as some people think.
Changing your movement patterns happens on step at a time. What I teach is neuromuscular re-patterning through repetition. You have to start somewhere but if you want, with your next step you can begin to change your life.
Sign up for Be Your Own Healer.