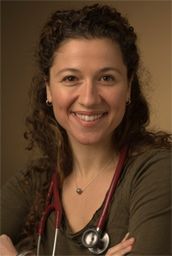 In today's replay of last years Be Your Own Healer interviews I talk with my friend Aimee Gould Shunney, a Naturopathic Doctor. who offers a full range of clinical support and specializes in women's health.
She knows that we all could use some accountability when we're trying to heal. We talked about the challenge that comes with making change— I know I would love it if I could just feel better without any effort. I see that with some of my CoreWalking clients, too. Thankfully, there are people out there like Aimee who can help encourage anyone on a quest for health.
Listen to the Aimee Gould Shunney interview
I loved reconnecting with Aimee, who was an essential part of our lives when my wife was pregnant with our first child. I hope you enjoy our conversation as much as I did.
Download the Be Your Own Healer Interviews
You can download all of the interviews by clicking on the button above. Here is the list of other interviewees:
Jacoby Ballard, Katy Bowman, Elena Brower, Michaelle Edwards, Eden Fromberg, , Kate Hanley, Lora Krulak, Joanna Lindenbaum, Jill Miller, Lucas Rockwood, Vanessa Scotto, Aimee Gould Shunney, Kate Stillman and Brooke Thomas.