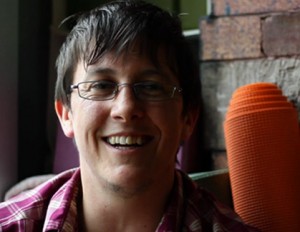 Be Your Own Healer is a series of interviews I recorded last year with a group of healers and alternative health care practitioners.
The collected interviews offer insights from some well-known experts.
They share their approach to their own work as well as how they work to take care of themselves.
We will be putting up one of these interviews each week for the next few months.
This week we will listen to Jacoby Ballard, a Brooklyn-based yoga and Buddhism teacher known for his playfulness, heart-opening, and commitment to change from the inside out.
Jacoby might not be as well-known as some of the individuals in this telesummit; but he deserves to be. Jacoby is a heartfelt and engaging teacher that offers a genuine space for healing.
Jacoby has a special way about him and I miss taking his class at Third Root, a community health center with a social justice bent that he co-founded.
I had a great time interviewing Jacoby and learning more about his past and his process.
I hope you enjoy our dialogue!
To listen to the interview, click the link below:
Here is the list of other interviewees:
Jacoby Ballard, Katy Bowman, Elena Brower, Michaelle Edwards, Eden Fromberg, Eric Goodman, Kate Hanley, Lora Krulak, Joanna Lindenbaum, Jill Miller, Lucas Rockwood, Vanessa Scotto, Aimee Gould Shunney, Kate Stillman and Brooke Thomas