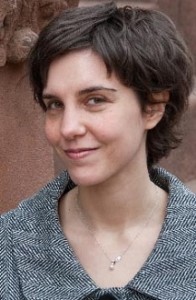 Today's replay of last years Be Your Own Healer interviews  finds me talking to Joanna Lindenbaum, the creator of Soulful Coaching for Busy Women.
Joanna is on a mission is to encourage entrepreneurs to have the success they desire and deserve – and she provides the tools to make it happen.
Though she's focused on business success, I wanted to speak with Joanna  because her work is not just about the practical and concrete. Through a combination of inner and outer work her clients are able to break through the blocks that prevent them from achieving their goals. That is a healing process in and of itself!
I learned a lot from speaking with Joanna about her process and the deep work she does with her clients.
Listen to the Joanna Lindenbaum Interview 
You can download all of the interviews by clicking on the button below.
Download the Be Your Own Healer Interviews
Here is the list of other interviewees:
Jacoby Ballard, Katy Bowman, Elena Brower, Michaelle Edwards, Eden Fromberg, , Kate Hanley, Lora Krulak, Jill Miller, Lucas Rockwood, Vanessa Scotto, Aimee Gould Shunney, Kate Stillman and Brooke Thomas.