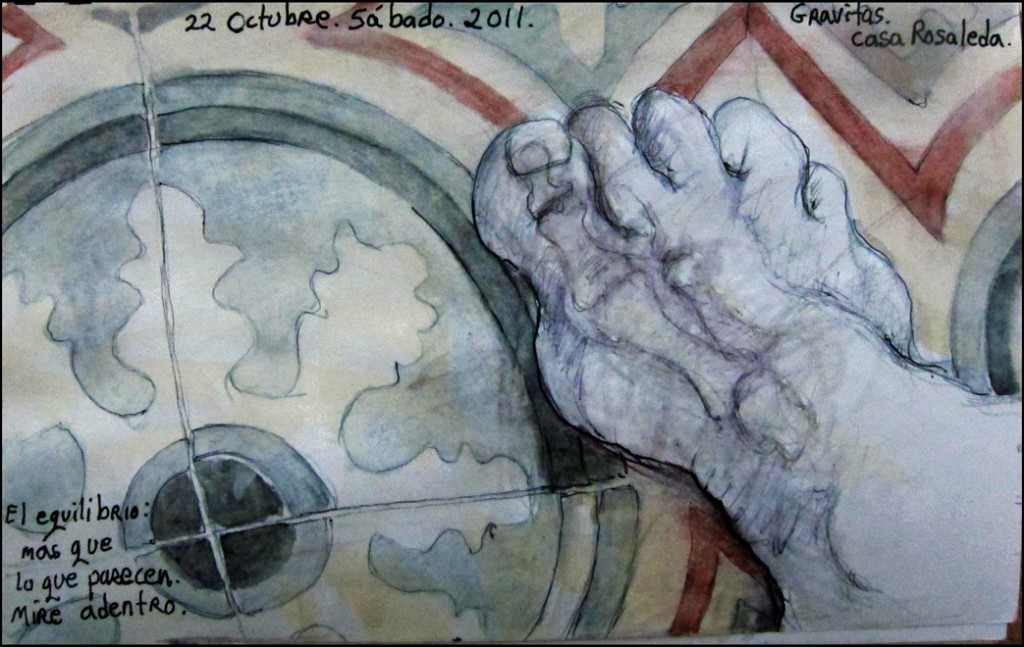 Equilibrium: more than it appears.  Look inside.  To gravitate, at Casa Rosaleda.
Sketchblog: DayBooks

We've been in transit (24 hours door (Brooklyn) to door (Jerez in Andalucía)  and in recovery from transit: unkinking from all the sitting in airline contortion (can the seats be any closer together in coach?  I'm afraid to ask.) The serenity of Jerez is a beautiful setting for unkinking, but has its challenges.  The apartment we rent every fall has an exquisitely beautiful Andalucían tile floor — the patterns make standing and walking on the surface like trying to balance on a stormy sea of rock.  And they are hard, hard, hard.
I'm paying attention to the Jonathan's foot, on the tiles and on the winding cobblestone streets,
Jerea de la Frontera is simply one of the most beautiful towns I'm spent time in.  (But if you do tree on the tiles, don't look down!)