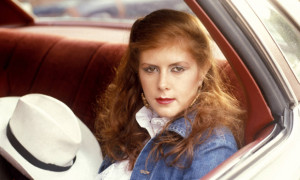 The plan was to put up a Billy Bragg song because I recently got a new phone and had to go through my hard drive and reload the phone with music. Which is always a fun game because I find things I haven't listened to in a while. Billy Bragg, who I loved for a long time, hasn't graced my assorted music sources in forever.
But when I got to YouTube to search for New England, a Billy Bragg song that was covered by Kirsty MacColl for her biggest hit, I changed my mind to share one of her songs.
I almost went with the Pogues and Kirsty MacColl but I'll save that for another time.
Looking for a song to pick it is amazing how many top notch tunes she recorded. She also sang backup with a slew of bands of that time (The Pogues, The Smiths, The Wonder Stuff, Talking Heads and more).
Kirsty MacCollwas forty-one when she dies in a boat accident in Mexico.