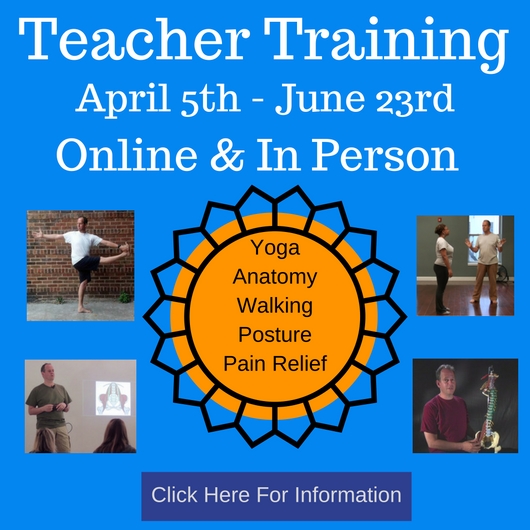 For the first time in many years I am offering a teacher training with a focus on yoga, movement and pain relief.
It will cover yoga postures, walking, anatomy and therapeutics. Along with yoga history and philosophy And be a lot of fun.
The training is available both online and in person, taking place in Ditmas Park, Brooklyn but available around the world via webinar.
Starting this Wednesday I will be offering free live webinars with a different teaching each week where I can answer any questions you might have about the training.
This week's topic is: It's All About Tadasana. I hope you can join me for one or more of the webinars.
Get more information here: Teacher Training Spring 2017
Below is the Webinar schedule. Please click on any webinar to register for it, or to watch a recording of it.