The Movies That Made Me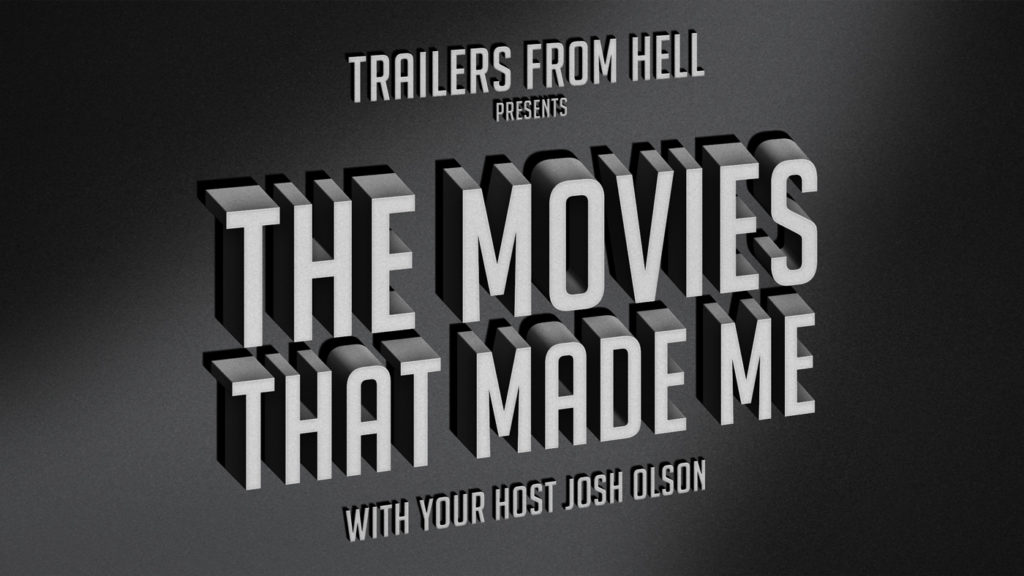 Our black and white TV lived in the basement that my mother insisted we call the den.
That black & white always left me longing as I sat through the spinning bat signal announcing the Batman TV show was filmed in Technicolor.

My cinematic teeth were cut in that room watching the 4:30 movie, the Million Dollar Movie, and those days when faking illness worked, and I got to stay home from school, the 1 o'clock movie on Channel 9.

In my teens I decided I wanted to be a filmmaker and I spent the next several years going to daily double features.

In those glorious days of misspent youth, New York offered a panoply of theaters to choose from; the Bleeker Street Cinema (my favorite), 8th Street Playhouse, Theater 80, Film Forum, Cinema Village, Hollywood Twin, The Thalia, and I am sure I am missing numerous others.

On any given day I could see 2 stellar movies on the big screen. And this doesn't cover a number of art houses dedicated to foriegn films.

My hopes and dreams only took me so far. Screenplays were written and into a drawer they went: Tanning Season, Nowhere Road, The Slobs of Summer, Street News and others. Which isn't to say they don't deserve their place in oblivion as I couldn't write dialogue to save my soul.

But— forty years later— here I am writing my blog and making my exercise videos. I might not be writing and directing feature films but I have followed my youthful dreams to some extent.

All of this is getting a blog post because I have been completely geeking out on a podcast called The Movies That Made Me with a hero of mine, the director Joe Dante, and screenwriter Josh Olsen. (And in honor of Josh, I inappropriately watched The History of Violence with my 11 year old son.)
Directors — for the most part— are invited on to talk about movies that influenced them. I can't stop listening. Of course my narcissism helps; so many of the guests are talking about the classic movies of my childhood (the 70's), or classic older movies that made up much of the viewing in those retrospective theaters.
So, in the annals of having too much time on my hands, and maybe a little fantasy wish fulfillment that sees me in their studio, here are some of the movies that made me.
The Set-Up – Robert Wise
This was the basement movie where I realized that some movies were better than others. It was a boxing movie that riveted me to my chair. I don't know how I knew it was good but I knew.
It turns out I was right.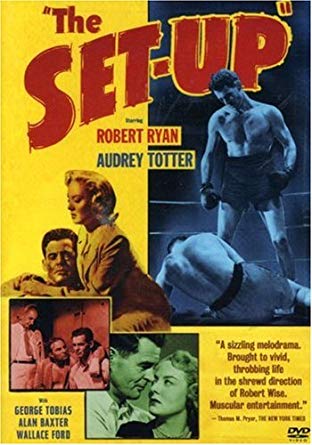 I Am A Fugitive From A Chain Gang
Another basement movie. It was the final shot, where Paul Muni fades into the black, that killed me and haunts me still when I think about it. Similar to The Set-Up, there were so many schlock movies filling those time slots that when a good one hit you, it hit you hard.
Artists & Models – Frank Tashlin
This could be any of many Lewis & Martin films. And, to be honest, there were more solo Jerry movies playing on TV in those days.
The end of summer each year always promised me Martin and Lewis week on the Midnight Movie.
Always one of the best weeks each year.
Summer coming to a close, staying up later than I should, and basking in the glory that was Jerry Lewis— because I didn't really come to appreciate Dean until later (run out and read the Nick Tosches book Dino… it rules).
I never missed their showings on the 4:30 movie either, and they were plentiful— I remember the commercial promos as much as the movies.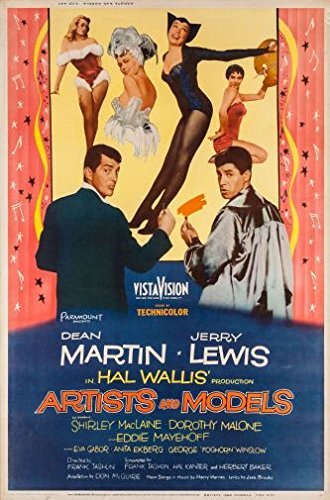 The Graduate – Mike Nichols
Similar to "I was a Fugitive…", the ending of the Graduate with Dustin Hoffman in the Church looking down onto the service, is an image seared into my mind.
I can't say that I really understood what Mrs. Robinson was on about, and "plastics" went over my head, but Dustin Hoffman made sense.
And the cross in the door before they get on the bus…. And the shot on the bus… And the soundtrack… and my mother screaming for me to come to dinner as the movie came to a close…
Salo- Pier Paulo Passolini
My teenage friends and I went in search of the extreme. Which as it turns out wasn't all that easy to find because extreme is relative.
Pink Flamingos, considered to be dark and depraved, turned out to be an insanely funny comedy.
When we found Salo, Passolini's film, about Marquis De Sade's 120 Days of Sodom, on a double bill with The Night Porter, we found what we were looking for.
So we went over and over again. This movie is not an entertainment. It is a horror movie about politics and was so outside of our frame of reference.
But it resonated deeply.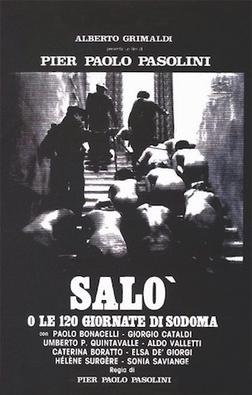 Starstruck – Gillian Armstrong
An obscure movie from a not too obscure director. I saw Starstruck at the Waverly on sixth Avenue more times than I can count. And at least as many times on VHS and then DVD in the years since. The DVD is a slightly different cut than the original but it is still great.
I love this movie and rarely meet anyone who has seen it— let alone shares my affection.
The soundtrack is also a favorite of mine, loaded with great Australian pop.
Animal House – John Landis
In the 10th grade, my friends and I went to see the band Yes— for the first of many times— in the round at Madison Square Garden.
We had all convinced our parents that the concert would last long into the night so when it was over at 10:30 we were left standing on 7th Avenue with nothing to do.
Clearly a midnight showing of a new movie named Animal House at the Loews Astor Plaza, was in order.
To be honest, as great as Yes was (in the round!) it was long forgotten by the time we walked out of that seminal screening.
Our lives were changed forever by the antics of John Belushi et al.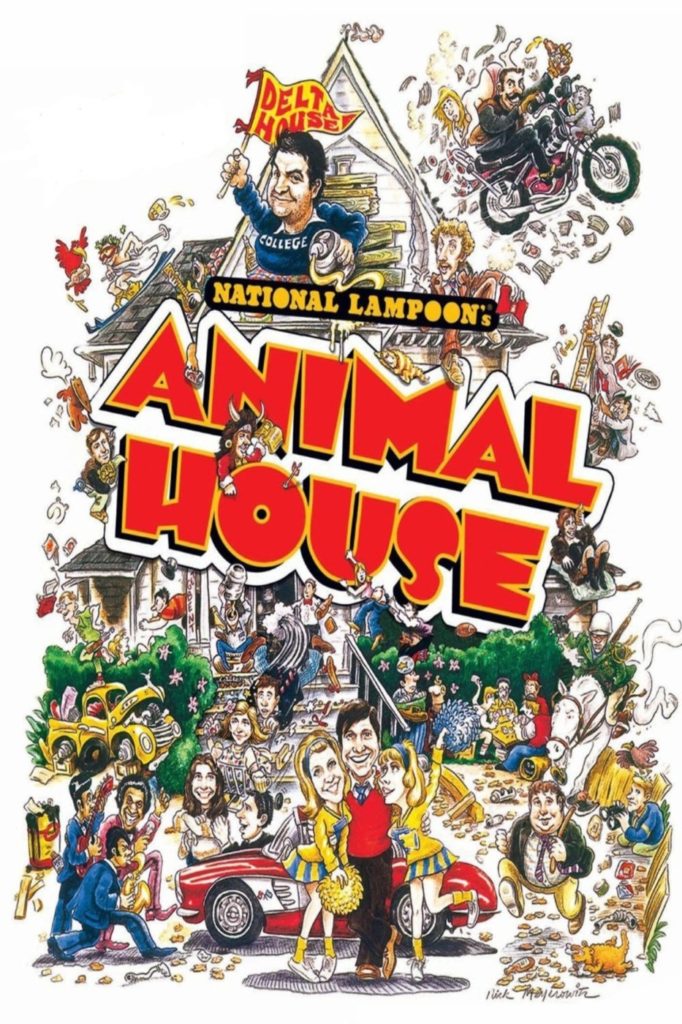 Fearless- Peter Wier
As much as I love movie's I can't say they all feel like spiritual experiences. But the films of Peter Weir, and Fearless particularly, leave me a different person.
Fearless is a profound meditation on the human condition.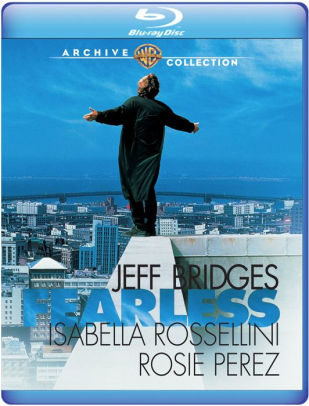 Butch Cassidy & The Sundance Kid- George Roy Hill
As a young boy this was far and away my favorite movie, probably until The Sting came along, which in retrospect, didn't really deserve to knock Butch off its pedestal.
Growing up I was forced to hang out with the son of my mother's best friend who I loathed. He was older than me and treated me terribly, but on this day after the movie, all was good in the world as we played Butch & Sundance in the basement/den. I was the Sundance Kid and couldn't be happier.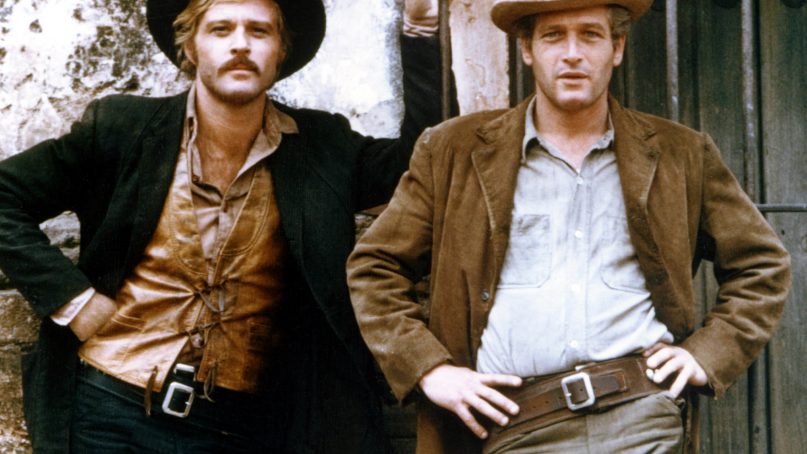 The Conversation – Francis Ford Coppola
This is the movie that made me want to make movies. It is impossible for me to pick a favorite Coppola movie as there are a number in my pantheon.
These many years later, as a pain relief specialist, I teach people that the way they perceive themselves in space isn't accurate.
The denouement of The Conversation might well have planted the seed that guided me towards how I think today. It's another movie with a resonant final shot; Gene Hackman playing the sax in his otherwise destroyed apartment.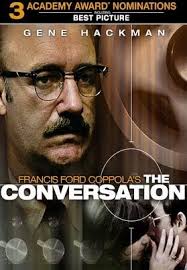 Alice In The Cities – Wim Wenders
Just to throw in one more, and this could be any of many films but, Alice In The Cities was an incredibly sweet film that told me a story I wanted to see over and over again.
In 1983 I moved to Boston to clean up my act and begin my filmmaking journey by writing screenplays.
I continued haunting classic double features but another amazing opportunity presented itself.
The Goethe Institute on Beacon street used to play the movies of German directors every friday night. Nothing stopped me each week from settling into a folding chair to watch 16mm prints of movies that rocked my world.
The insanely different artistic sensibilities of Wim Wenders, Werner Herzog, and Rainer Werner Fassbinder ripped through me and changed the way I looked at movies, art and myself.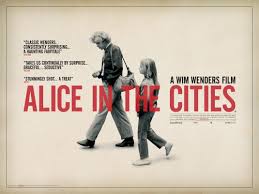 There are so many I didn't include because this isn't a movie blog. But one final aside… my parents took me to see Caberet in the theaters when I was 9 years old. The movie freaked me out and I loved it at the same time. Joel Grey terrified me. The Nazi's beating up Richard York gave me nightmares and I was in love with Liza Minelli. Not allowed to stay awake for the Academy Awards that year, I woke in a rage to find that Caberet lost the Oscar to The Godfather, which my parents hadn't taken me to see.

Thanks for indulging me this blast into my past.