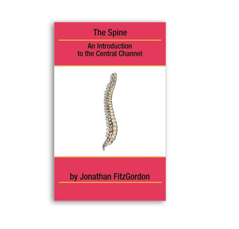 Paperback or eBook: 100 pages
Language: English
Product Dimensions: 0.2 x 4.9 x 7.9 inches
The solidity and tone of the spine determines our health and well-being across body, mind and spirit. In an easy, accessible way this slim book looks at anatomy, some common spinal/postural issues and how to help them. More specifically, we'll talk about the spinal curves and vertebrae, what happened when we went from four legs to two legs, the relationship between the spine and the pelvis, as well as the spine and the extremities and much more. With this information, and accompanying exercises, we aim to help you improve the quality of your spine and, thus, your life!
$17.95 USD
Please select a format:
Giving Back
For every program we sell, we will provide another program to people or organizations in need.
Shipping Information
There is an additional charge of up to $25 for international shipping.
Money back guarantee does not include shipping costs.
Discounts and Promotions
Product discounts are available for the following persons:
– Active and retired soldiers.
– Healthcare professionals, including yoga teachers, pilates instructors, Chiropractors, and rolfers.
– Those in chronic pain who lack the financial means to purchase our products.
If you qualify for a discount, please contact us at info@corewalking.com.