Here is the weekend mashup, a collection of links of articles from the last week or two that didn't make it into blog posts.
I realized that I tend to put up a lot of men doing their core thing so let's start with a compilation of free running women.
I love archery. And I love historical novels which are often filled with takes of archers (knock,draw, loose) and recently watch an excellent Korean movie, The War Of The Arrows, that I highly reccommend.
I have been teaching this pose, Fallen Warrior, from Angela Farmer for many years and incorrectly calling it Dying Warrior. Whatever the name, I love the shape, and simply love the way Farmer moves in this and all of her videos.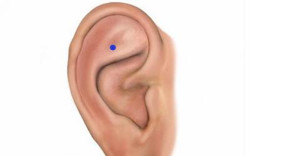 I like simple things that might give me relief. Learn to massage your ear.
Let's finish with one of my favorite videos of all time. We used to watch this routine before class at my old yoga center. The good stuff begin at 1:00. And good stuff it truly is. For wahtever reason contortionists found a home, for a time, in 1940's musicals.